Hoistways • Wheelchair Ramps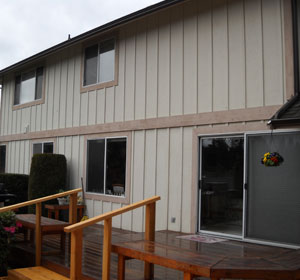 Since 2003 we've carefully installed hoistways and wheel chair ramps for our clients. A hoistway is the key to a smooth operating home elevator. A hoistway is the area where your home elevator travels up and down. Without a properly built and designed hoistway, your home elevator can't transport you to other floors. We have a reputable company that installs each elevator for our customers while we specialize in the hoist ways.
We install reliable and safe hoistways and wheel chair ramps. With a home elevator you can quickly and safely get to any floor in your home. Our home disability services are popular with seniors, handicapped adults and children. Our goal is to allow you to maintain your independence. You won't have to rely on someone else to get somewhere in your home. Choose Exalt Him Properties, Inc. for your hoistway and any wheel chair ramp installation.
Removes the risk of falling on your stairs
Maintains your independence at any age
Wheelchair accessible
Smooth and quiet operation for peaceful ride
Made to fit the look, style and color of your home
Contact your Disability & Accessible Remodeling Experts at 253-248-4143.
Exalt Him Properties
253-248-4143

Monday-Friday, 8-5
Saturdays by appointment only
Sundays: Closed