Kitchen Remodels • Kitchen Plumbing • Kitchen Flooring • Kitchen Cabinets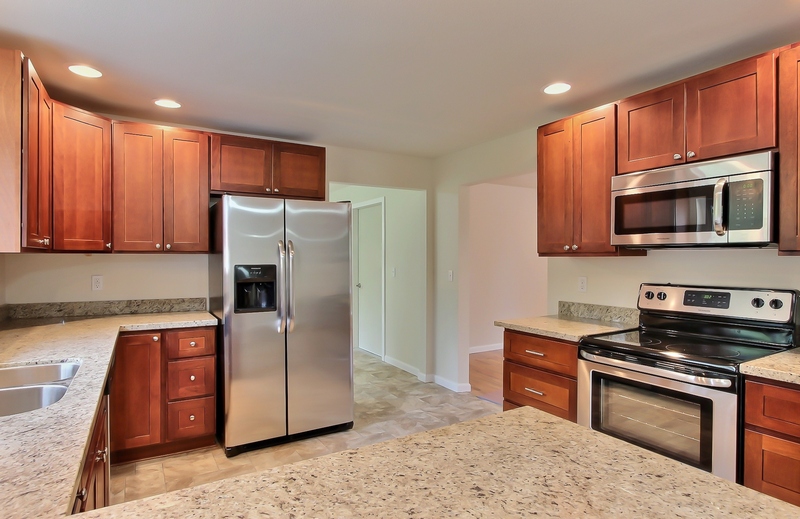 When was the last time you were able to move around your kitchen with ease? Exalt Him Properties, Inc. does full kitchen remodels. Our wheelchair bound clients love the independence and freedom they get with our full kitchen remodels. Do you love to cook even if you're in a wheelchair? We'll equip your kitchen with a wheelchair accessible stove. Kitchen remodels allow you to access hard-to-reach utensils and more.
We install kitchen islands allowing more room for meal preparation or cooking. Kitchen remodels include new kitchen cabinets, kitchen plumbing and kitchen flooring. Nothing tops off a kitchen remodel without new kitchen appliances. We'll help you choose the kitchen appliances you need. And install them for your convenience. If you can imagine it we'll complete it! Contact Exalt Him Properties, Inc. for your full kitchen remodels.
More space for completing cooking tasks
Increased accessibility for wheelchair-bound clients
Kitchen plumbing installation to replace older kitchen pipes
Kitchen flooring installation for an updated look
Kitchen cabinet installation for more storage space
Design assistance for an eye-catching look
A Professional Kitchen Remodeler • Specializing in Disability Construction
Contact your Disability & Accessible Remodeling Experts at 253-248-4143.

Exalt Him Properties
253-248-4143



Monday-Friday, 8-5
Saturdays by appointment only
Sundays: Closed