HOME MODIFICATIONS & INDEPENDENCE HOME REMODELING IN SEATTLE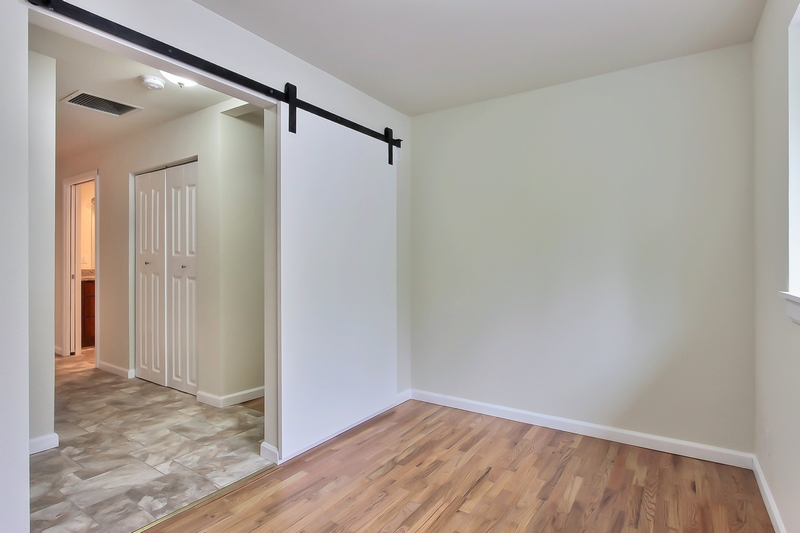 Exalt Him Properties, Inc. has been taking care of the disability accessible remodeling needs of Seattle, WA since 2003.
Our licensed, bonded and insured business serves the disabled adults, parents of disabled kids, and the seniors.
We hold expertise in undertaking suitable home repairs, additions, redesigning and reconstruction to help our customers lead a normal and independent life. We also handle DSHS repair work.
Exalt Him Properties, Inc. is reputed all across Seattle, WA for its efficiency in carrying out seniors and disabled-friendly home modifications and independence in moving about and performing daily tasks is guaranteed for our customers.
HOME REPAIRS • KITCHEN REMODELS • SEATTLE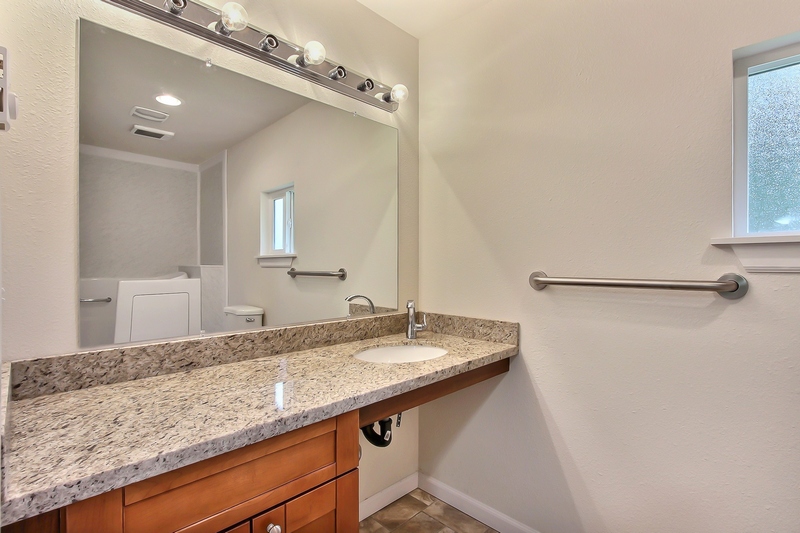 Do you or your loved one use a wheelchair?
Completing routine tasks can be quite difficult in such a situation. The standard bathrooms might be too small, and have high bathtubs and damaged flooring.
The kitchen might be too congested or have unreachable cabinets. The walkways might be cracked or have potholes, and the doorways might be too narrow. People like the seniors and the disabled, with restricted mobility will have major problems.
There is a strict need for incorporating specialized home modifications and independence which can be promoted by installing wider doorways, ramps, walk-in bathtubs, padded seats, safety and grab bars, flip-up seats, user-friendly door latches, etc.
Exalt Him Properties, Inc. is at your service in Seattle, WA to carry out appropriate home repairs to help the seniors and the disabled maintain their independence, privacy and dignity.
BARRIER FREE BATHROOMS & SAFETY SHOWERS IN SEATTLE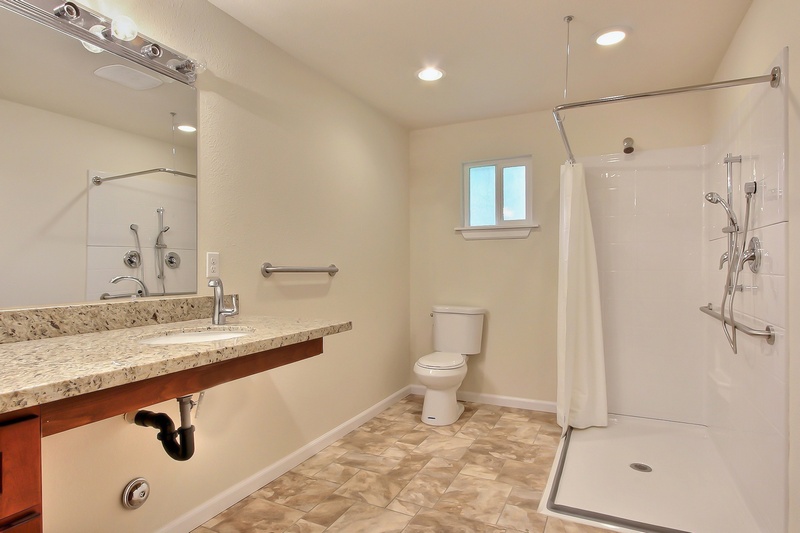 Full bathroom and home remodeling
Kitchen plumbing, floor and cabinet installation
New flooring and sinks
Professional house painting
Limited landscaping services
Replacement of old and leaky bathrooms and showers
Replacing old tiles and damaged pipes
Installing custom bathrooms
WHY CHOOSE EXALT HIM PROPERTIES, INC. IN SEATTLE?

For any type of disability accessible remodeling needs in Seattle, WA, you can contact Exalt Him Properties, Inc. We have been serving the community with our experience and capabilities since the last nine years.
Our special features include:
On site demo with mobile showroom.
Permit testing of safety bars and other accessories.
Free estimates and affordable services.
Smart, organized, efficient, trained and experienced workers.
Sincere efforts at providing a blend of comfort, safety and durability.
Offer customized services after assessment of the customer's special mobility requirements.
Contact your accessibility remodeling experts at 253-248-4143