WALK-IN BARRIER FREE SHOWERS • SEATTLE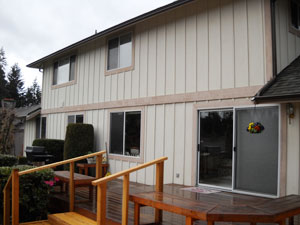 Since 2003, Exalt Him Properties, Inc. has been addressing the disability accessibility needs of the seniors, disabled adults, and parents of disabled children of Seattle, WA.
We are a licensed, bonded and insured company. Our services include full or partial remodeling of homes, kitchens and bathrooms to make them more freely accessible by all.
Exalt Him Properties, Inc. offers highly professional and customized services that met the stringent standards set by the ADA.
We take pride in being the foremost accessible remodeler in Seattle, WA and helping the disabled and the seniors gain and maintain their independence.
DISABILITY ACCESSIBILITY REMODELING • SAFETY SHOWERS & TUBS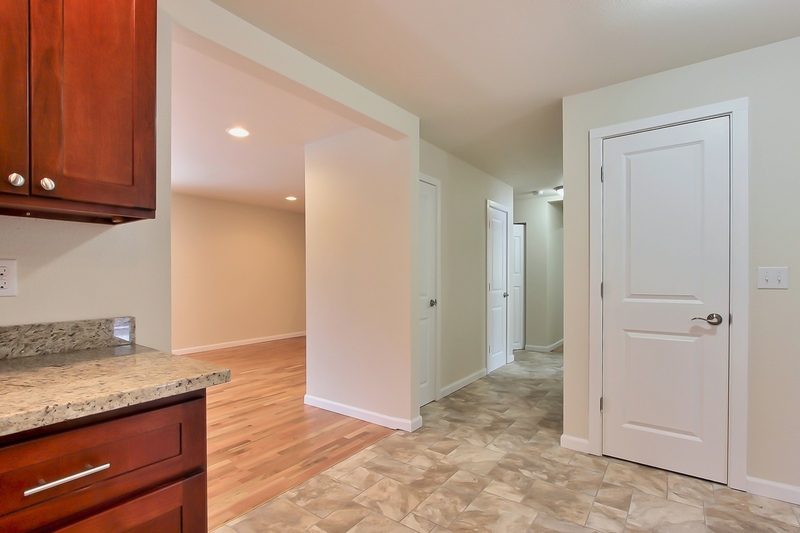 Everybody has the right to lead an independent life and maintain his/her privacy and dignity at all stages in life, even when one gets old or becomes disabled. These situations do create certain mobility issues, but nothing that cannot be taken care of.
Walkways and doorways can be widened and ramps installed to facilitate moving around the home.
The kitchen can be remodeled to provide for easy maneuverability, access to cabinets, and more cooking space. The bathrooms can be fitted with barrier free walk-in showers and bathtubs.
A variety of attractive designs, colors and styles are available to carry out all the redesigning and remodeling.
Making the home disabled and senior friendly does not mean making it dull and drab.
Exalt Him Properties, Inc. offers its skilled services to handle the disability accessibility requirements of the residents of Seattle, WA.
HOISTWAYS & WHEELCHAIR RAMPS • EXTERIOR LIFTS • SEATTLE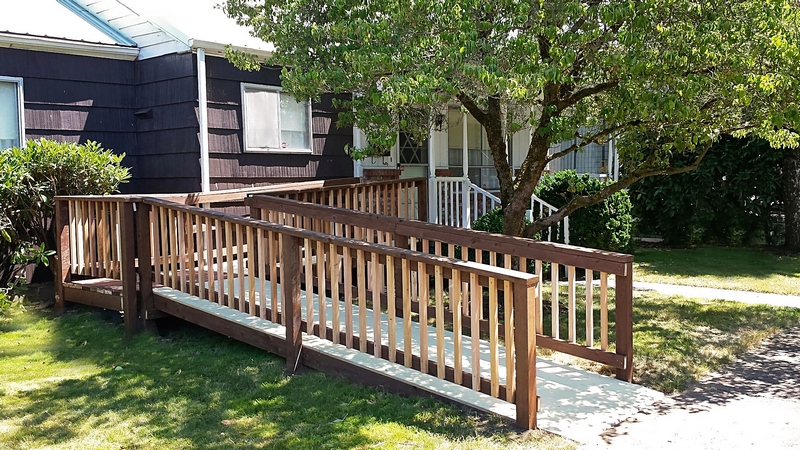 Barrier free home design and construction
Full bathroom and kitchen remodels
Walk-in showers
New flooring, sink and cabinet space
DSHS repair work
Bathroom and kitchen additions
Custom tile accenting for matching color schemes
Professional house painting
Floor and plumbing installation
Removal of leaking appliances and old floor tiles
WHY CHOOSE EXALT HIM PROPERTIES, INC. IN SEATTLE?

For making their kitchens, bathrooms and homes disabled-accessible, the residents of Seattle, WA can call on the expert services of Exalt Him Properties, Inc.
Our special features include:
On site display of walk-in showers and walk-in bathtubs with mobile showroom.
Free estimates.
Fast and efficient workers with vast experience in customized remodeling for better disability accessibility.
Professional and accurate installation.
Numerous color and design options to suit your individual style.
Focus on comfort, safety and durability.
Assurance of 100% satisfaction.
Contact your accessibility remodeling experts at 253-248-4143